Vrindavan is considered to be one of the most spiritual cities in India. Made up of countless temples of Lord Krishna and Radha, lush greenery, and thousands of devotees and sadhus, Vrindavan's charm and magic are hard to ignore. This holy city is said to be one of the oldest and most important places of pilgrimage.
The city is also home to countless widows abandoned by their families and has nowhere to go. They have now come to Vrindavan to seek refuge in the prayers of Lord Krishna. But much like the sadhus and fakirs, they also have a tough time surviving. Often they're forced to beg for a morsel of food.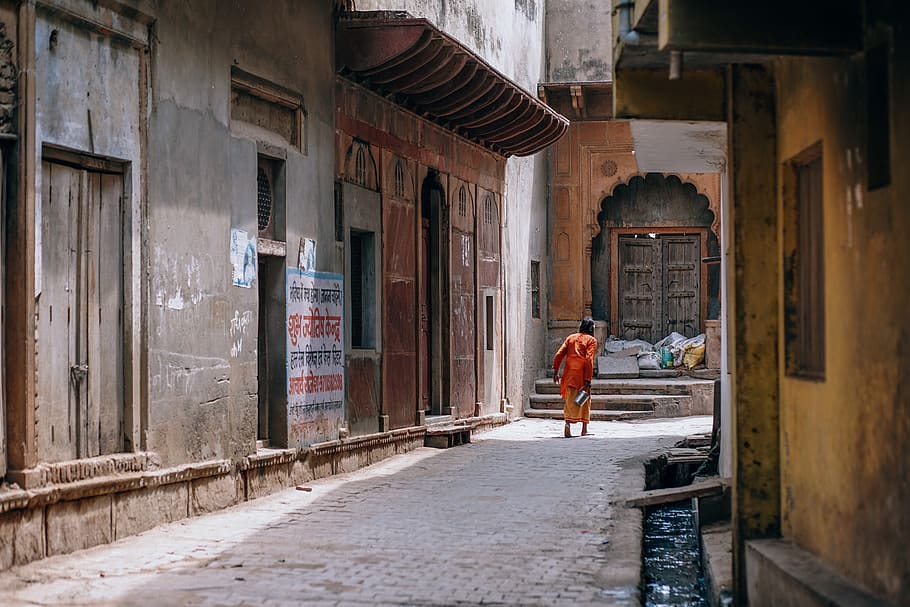 Along with the sadhus and abandoned widows, Vrindavan also has a large poor population – malnourished children starving with no food for days. Their sad faces and hungry stomachs tell the story of pain and suffering.
Many kind souls have made it their mission to uplift the needy and the underprivileged in Vrindavan. Their stories are an inspiration to all of us who want to make a difference. After all, as Swami Vivekananda said, service to mankind is service to God. Here are 3 such initiatives that are striving to help the poor and the vulnerable:
A ray of hope for the hungry in Vrindavan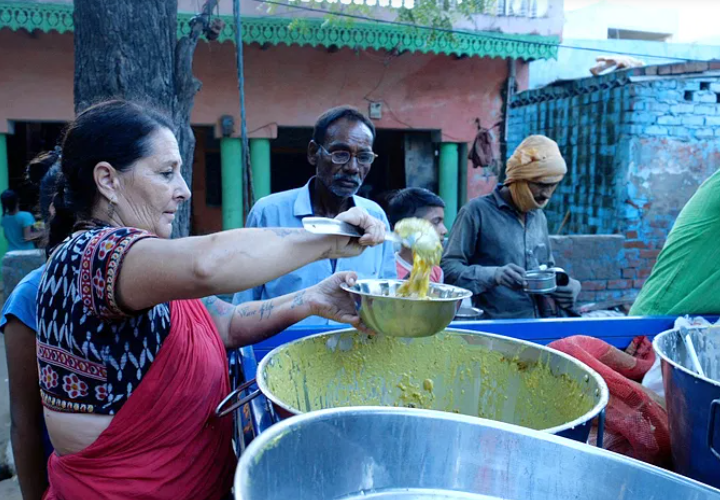 For over 3 years now, Jennifer Hans, better known as Yashoda Mataji, has been feeding hundreds of children in Vrindavan. She also distributes food during the evening to the nearby villages. Along with this, she also takes care of cows in her gaushala. A devotee of Krishna, Mataji appealed to kind donors across the country to help in her mission and received almost 25L worth of products. She has been working day and night for the hungry and the poor in Vrindavan.
Bringing a smile to the faces of starving sadhus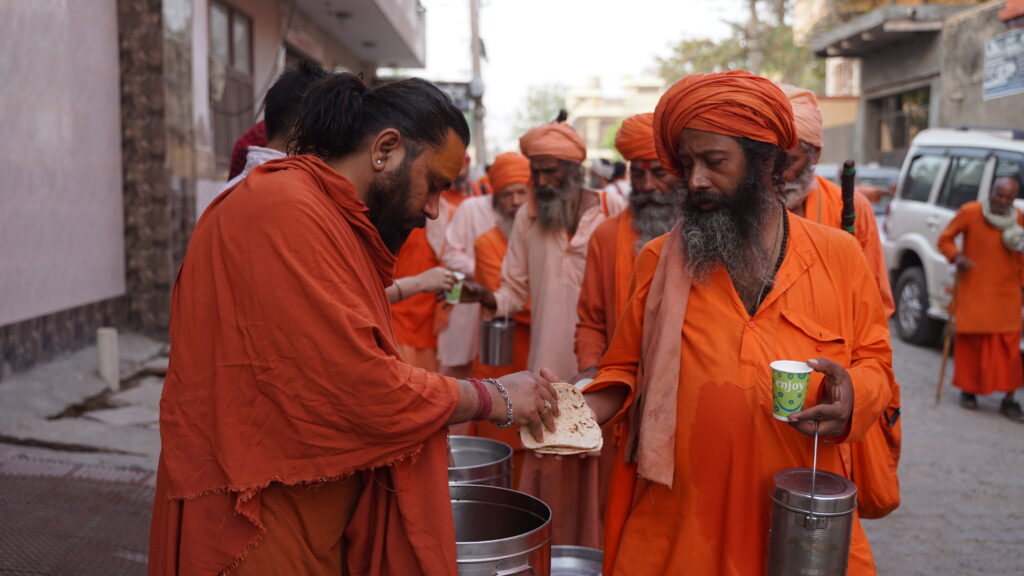 Acharya Lalit Krishna of Vrindavan Sadhu Seva has dedicated his life to the service of the Almighty and to feeding hundreds of sadhus who come to Vrindavan in their spiritual quest. For the last 40 years, there has not been a single day when they have missed feeding warm meals to the starving sadhus. With the generous support of 612 donors, he was able to receive almost 7L worth of products that helped him continue his noble efforts.
Support for abandoned widows in their final years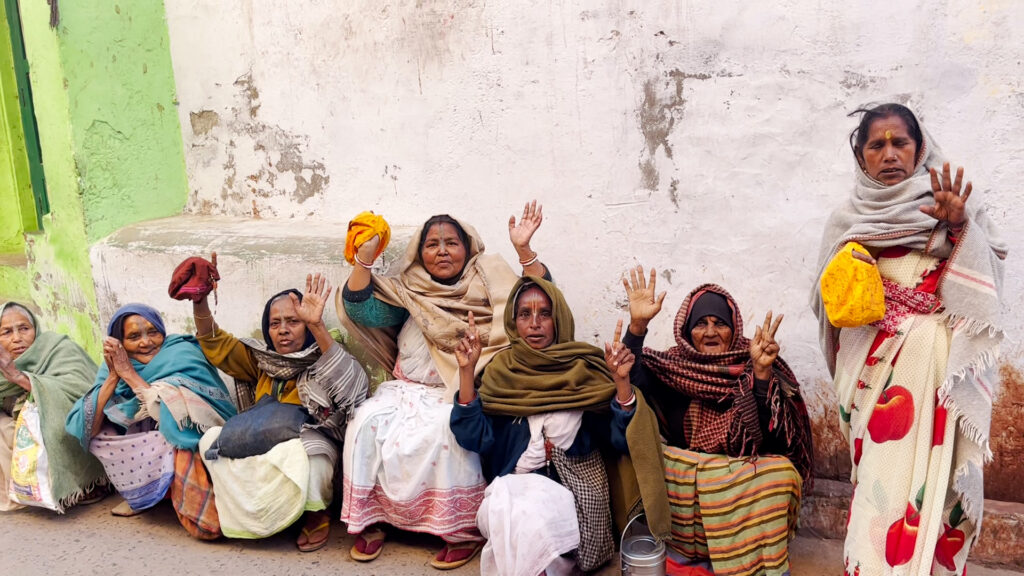 Thousands of widows have made Vrindavan their refuge. They spend their days begging by the roadside and praying to Lord Krishna. They're sick and frail and often succumb to their illnesses. Pure Devotion Foundation is an NGO based in Rajasthan that works towards supporting vulnerable communities. Their efforts during the pandemic have been tremendous as they have helped sadhus and widows in Vrindavan get healthy meals to survive. For many years now, they're feeding them warm meals, providing them with dry ration kits, milk, and even blankets and warm clothes during the harsh winter months. Last winter, over 6200 kind donors came together to help them get around 68.3L worth of winter clothes and groceries for the Matajis.
If these initiatives inspire you to do something for those who have no one, then click here and make a real difference in their lives, all from the comfort of your home.