As per the Global Hunger Index, 2022, India is ranked 107 out of 121 countries. Hunger and poverty are rampant issues in India even after 75 years of Indian independence. Millions of people in India suffer from poverty and starvation. The pandemic has made things worse for countless people in India, especially those who survived on meagre incomes. They lost their jobs and had no idea how they would feed their families.
It is heartwrenching to see the conditions of the remote villages of India where people are struggling for two square meals a day. Donatekart is striving hard to create a hunger-free India. Committed to bringing about a positive change in society we have been working in tandem with thousands of NGOs at the grassroots level.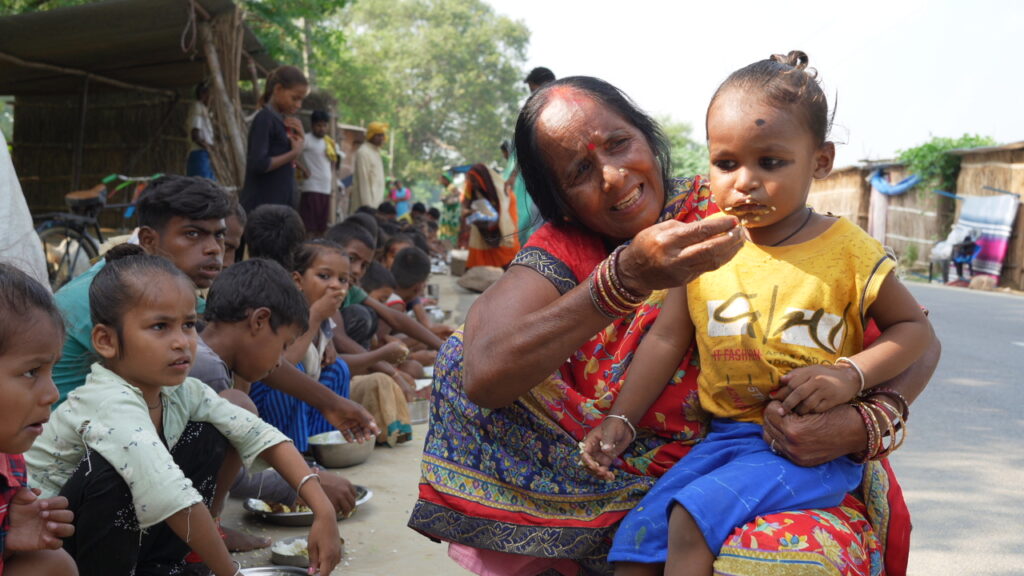 Empowering women can help us tackle the problem of hunger – here's how
Women make up the majority of people experiencing hunger around the world due to gender discrimination. Empowering women and girls is one of the most effective ways to prevent famines.
On the other hand, women and girls produce most of the food and make the majority of the meals that are being consumed by the entire family. So, while sending immediate help to places fighting hunger may seem like the necessary step – it is important to understand that empowering women and young girls will go a long way in tackling this issue.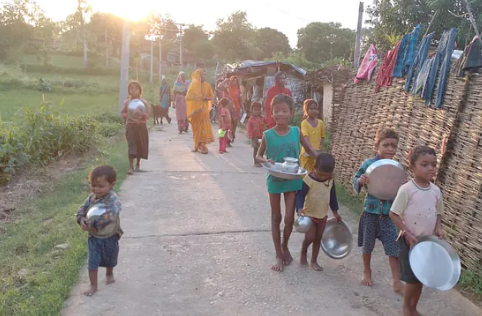 We, at Donatekart, are proud to have joined forces with two such indomitable women who are fighting hunger in rural India, one roti at a time. 
Uttar Pradesh's Sonbhadra district is dotted with small villages where people are struggling for two square meals a day. These families struggle every day to feed their children and their elderlies. Poverty and hunger are common in this hilly district of Uttar Pradesh and like a ray of hope in these areas of grimness, Chachi ki Rasoi has been feeding hundreds of souls.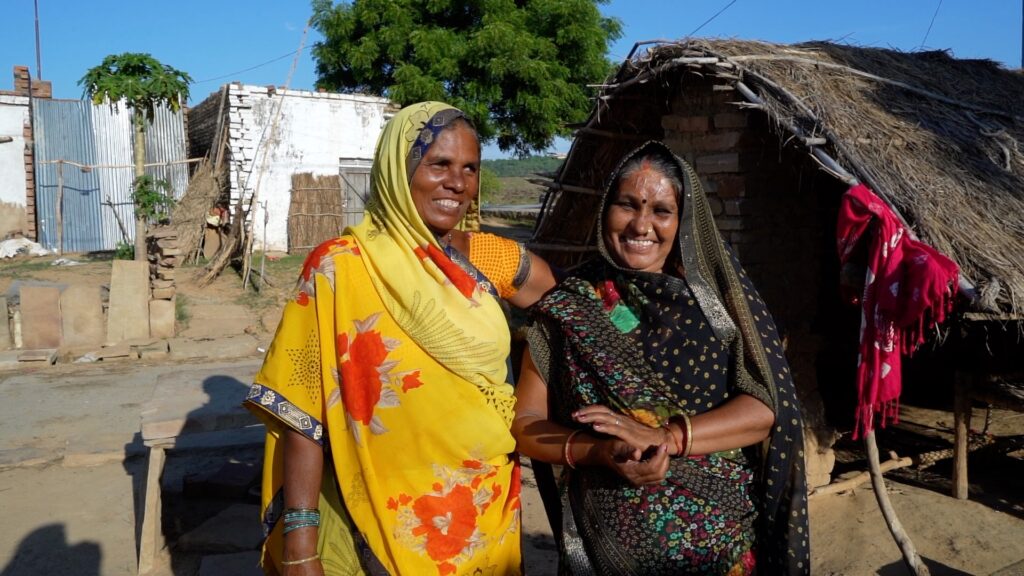 Bipin Devi and her husband have dedicated themselves to feeding the hungry in Sonbhadra. For years, this is their only mission and the love from everyone around them has kept them going. They run a small grocery shop and all their earnings are used to feed the poor.
With the help of kind donors and Donatekart's unique model of crowdfunding, Bipin Devi has received good quality rice, dal, oil, aata and other essentials that has helped her feed 500+ little children in the villages of Sonbhadra.
Quite similar is the story of Kalavati Devi who started Maa ki Rasoi with 4 other women who also want to serve the poor and the underprivileged kids living on the borders of Chhapra (Bihar) and Ballia (Uttar Pradesh).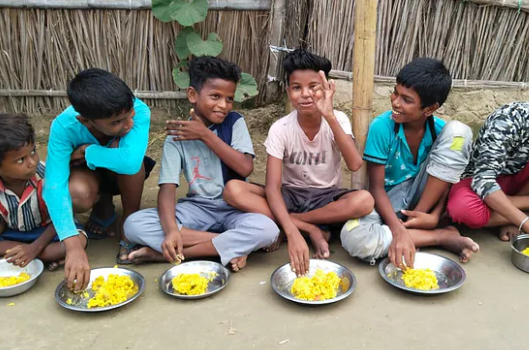 The remote villages of Uttar Pradesh hardly have any good income opportunities and hundreds of families struggle to get by. COVID and subsequent floods have made things worse.Countless children have lost their parents and those who were spared by the pandemic lost their everything in the recent floods. Many of them have been forced into substance abuse and other illegal businesses.
Kalavati and her 4 other friends are on a mission to not let any poor child go hungry. Be it rain or storm, they don't miss a single day of their feeding drive. All of them bring things from their own kitchen – in fact, Kalavati uses up all her produce from the small piece of land she owns.
And yet again, kindness had found its way through the dark alleys of hunger and poverty. Kalavati and her team received dry ration that has helped them feed 400-500 children on a daily basis.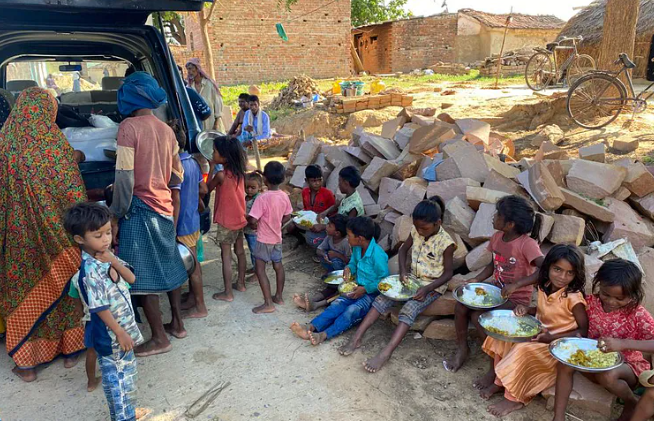 "These children are so grateful for the fresh and nutritious meals they are getting to eat every day. This has made a huge difference in their lives."
The camaraderie and the determination of these women are an eye-opener to anyone who wishes to make a difference. While society called them names, Donatekart and thousands of benevolent donors saw their capability to make a change – they are indeed living proof of what a woman can do if she puts her heart and soul into it.